Choose how you would like to attend this training course?
This course is for Advanced | Medical Professionals
This course theory will help you to understand:
We will cover all you need to know in order for you to treat your patients confidently and safely.
Dermapen® offers certified microneedling training & certification as part of its education program. The curriculum  is available for purchase by all skin care practitioners. The microneedling training will take a look into the history and science of microneedling.
4 hour microneedling training core course
The history, improvements and leaders in skin micro-needling
Product usage protocols
Treatment guidelines
Indications and contraindications
Before and after patient care
Comparative and adjunctive skin therapies
Treatment and technical demonstration Certification testing
Practice will enable you to learn in 1-day ONE-TO-ONE Training
You will also have the opportunity to view a micro needling treatment demonstration at the conclusion of the training. After each lesson, there will be a short quiz. Upon successful completion of the course, you will receive a certificate and title of Dermapen® Certified Practitioner.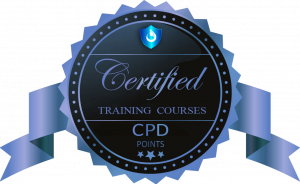 Why to train with Harley Elite Academy?
Our most important priority regarding the Beginners' Courses is giving you all the skills, lists and sometimes overlooked details which make a practitioner good and their patients satisfied. We support every delegate after training, we are available 24/7 to answer questions. Courses cover all important aspects of a successful practice from marketing, treatments and patient retention.