Advanced BBL Filler Training
Choose how you would like to attend this training course
This course is intended for delegates who are now doing dermal fillers or whom are advanced injectors.
The Brazilian Butt Lift training includes improving shape, volumizing and sculpting the area with dermal filler. We use Hyacorp MFL 2 or Genefill. 
During the training day you will learn the following:
Anat

omy and Physiology

Consultation for patients 

Consent forms
Treatment information
After care
Dezinfection & Safety
Indications and Contra-indications
Risks, side effects
Dealing  with complications
Marketing tips
Certificate upon completion CPD
All ​under the supervision of our fully trained aesthetics practitioners, with Medical background .
You will practice on real models and optional extra Mentoring date  can be provided if required! 
BBL is the newest of the body augmentation treatments in the cosmetic/aesthetic industry Master class.
MASTERCLASS CERTIFICATION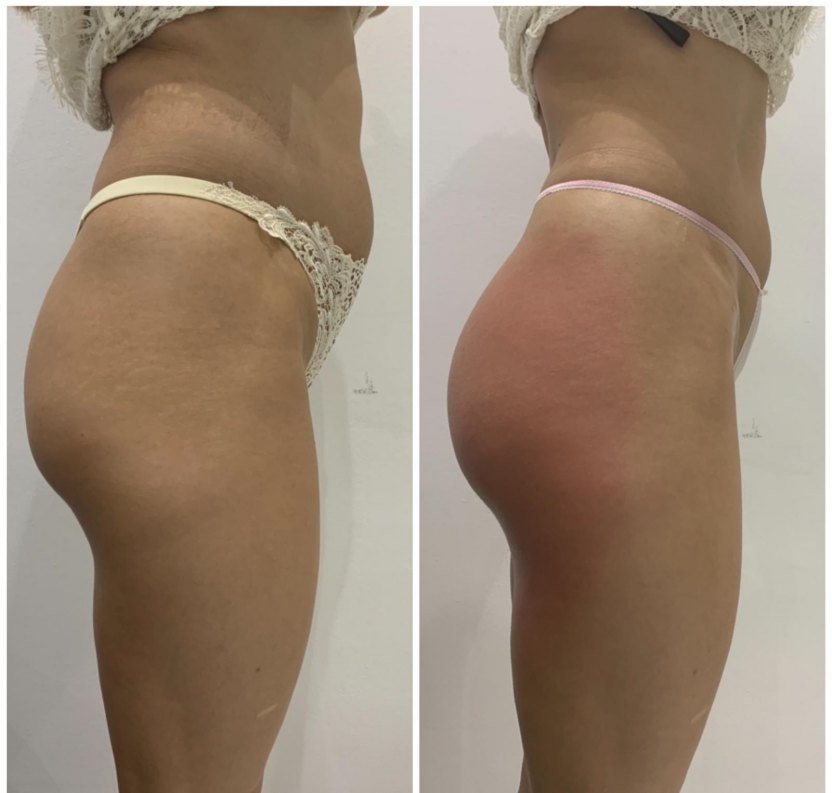 Practice in 1-day Course
ONE-TO-ONE Training
Non-Surgical Liquid Brazilian Butt Lift with Hyaluronic Acid ( difference Fillers )Hayacorp MFL 2 ,Genefill contour using cannulas.
Brazilian Butt lift with Fillers also called Liquid BBL has become one of the most popular non-surgical cosmetic procedures. Client's are more than ever looking for non-surgical alternatives to the most popular cosmetic procedures.
Take advantage of this ever-growing market with our one-day intensive course, extend you level of injectable  procedure.
Our Buttock Augmentation training course you will learn  how to safely administrate the HA and effectively carry out these procedures to help your clients achieve a firmer, rounder buttock whilst saving your clients thousands on undergoing invasive surgery.
The Brazilian Buttock Lift, training course consists in learning Master class  injection techniques and application for the most frequently requested areas of the body under professional supervise with some of the best experts  of Academy on central London.
You can extend the training with Legs, Arms and Calves. With Harley Elite Academy you can learn to practice in cosmetic medicine what the most celebrities want!
We will cover pertinent information including mechanism of action technique of safety, dealing  with  complications, dilution guidelines, and more., providing injectable  protocol for the products.
Why to train with Harley Elite Academy?
Harley Elite Academy it is an International Cosmetic Medicine based in Harley Street, London with professional  ratio so that our Master class courses  hands-on sessions led by our Mentor expert instructors will provide a tailored one-on-one experience for your career.
We are providing 24/7 support and advices for first 6 months practice ,also dealing with  your complications.  
An accredited certification of CPD  will be provided up on completion of the course!
Our comprehensive one-day hands-on BBL training course teaches our trainee's the gluteal anatomy and physiology,  contraindications of this procedure, management and treatment of complications and an in depth demonstration of this highly specialised body contouring procedure.
Our carefully planned training course will provide hands-on notes and videos for practice during the  procedure and techniques that will equip you with the skills and background knowledge of confidently carry out BBL filler .